There are various ways to improve your home with quality finish carpentry work. Professional carpenters do a great job in your dining and living room or any other space by adding functionality and using the available space. Also, you can utilize quality workmanship with the help of experienced Monroe carpenters to add personalized style and tastes.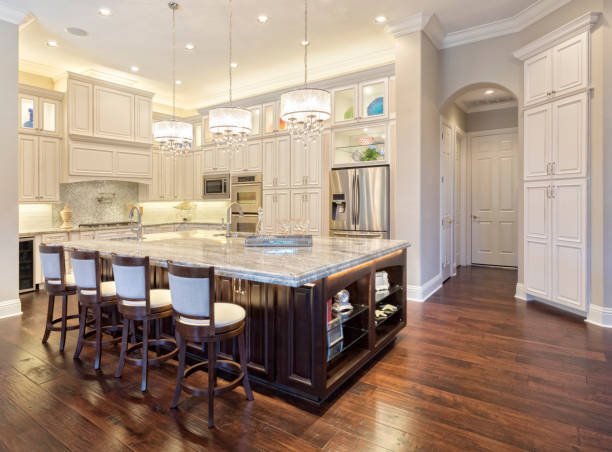 Below are various ways to improve your home with custom carpentry services in Monroe, NC, for better appearance and comfort and increase value through quality work from the best local carpenters.
Custom Cabinets & Built-Ins
Custom cabinets are a great way to provide a facelift to your home. Experienced NC carpenters can do an excellent job of adding custom cabinets in strategic places in your home in spaces such as the kitchen, bathroom, home office, or wine room.
You need to provide the desired details to the team of top carpenters you're hiring to ensure the custom cabinets are constructed according to your specifications and needs. You may need bigger drawers, additional storage, or cabinets placed in more convenient locations, or you want your kitchen to be more spacious.
You need to find carpenters or carpentry contractors that are experienced and reliable to address these issues through high-quality work of making custom cabinets and placing them in the appropriate positions.
Crown Molding or Other Trim
If you need to add historical elements to your home, crown molding and lavish trim in your windows and doorways are exceptional answers. However, these trims don't have to look old-fashioned; quality services from the best carpenters can help you add customized modern touches such as rustic, contemporary, elegant, and other styles.
You should ensure these styles match the existing décor in your home to improve their appearance. You can add a chair rail to protect your room against potential damage from chairs.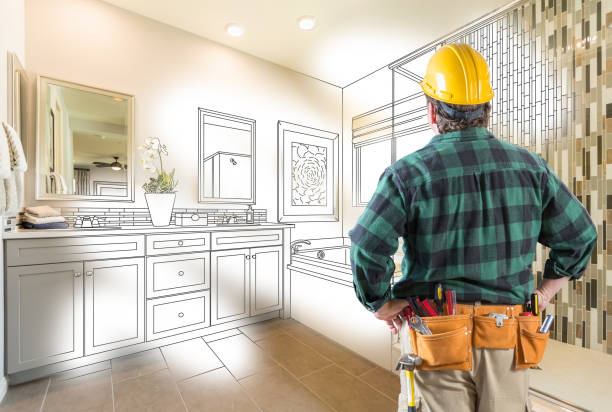 Decks and Porches
Other home improvement projects that have lately become important as ideal places for social purposes with loved ones or friends are decks and porches. The porch facade, often placed on the front door area, boosts your home's curb appeal and gives guests their first impression of your house. On the other hand, the deck in the backyard area is ideal for relaxing and grilling.
Consider numerous things if you're thinking about building or even replacing a deck or porch. You will want them to accommodate a specific number of people; whether it's your family or friends, you will contact and discuss the agreement with your carpentry service professionals on the right sizes.
You can add other options to make your porch or deck look excellent. You can opt for a built-in bench around the deck's perimeter or porch swing. You can also choose to have a private gazebo, raised wooden walkway, or multi-level deck. When you're in the company of an experienced finish carpenter, there are many unique and popular suggestions at your disposal. There should be no limit to what your outdoor relaxing areas should look like.
Shelving and Bookcases Units
Storage units for your books and other important stationery or personal collections are redefining the features of your living space. There are numerous ways the finish carpentry services contractor can help you set up your desired shelving and bookcases units. Options include wall-to-ceiling built-in cases where you can add a sliding ladder or put one at the center.
Shelves and bookcases are excellent room additions that can make your home spacious by eliminating the need to have more furniture such as tables or book wardrobes. You can include built-in cases for your treasures, such as trophies, awards, or collections. To have storage units with minimal outlook or area covered, floating shelves attached to hidden brackets are a great option.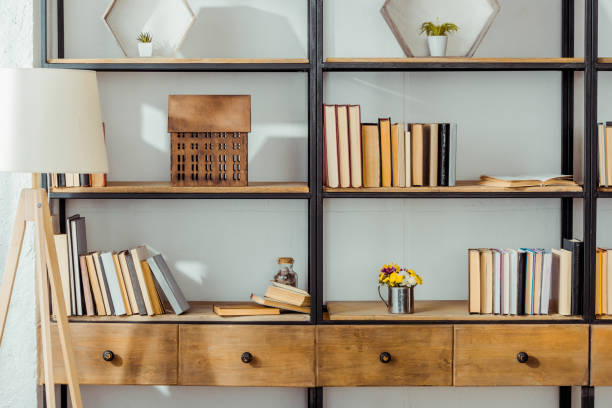 An Entertainment Center
Another feature that you may consider incorporating during your carpentry services for your home project is entertainment centers. You can have a customized entertainment center that will ensure your living area is neat in spaces where you keep your television, entertainment or sound systems, movies, music collections, and cords and cables.
You will have an area for everything, which will make it easier and more comfortable for you to connect your entertainment system and enjoy the moment. A customized center will also minimize wastage of space because everything will fit well in the available area.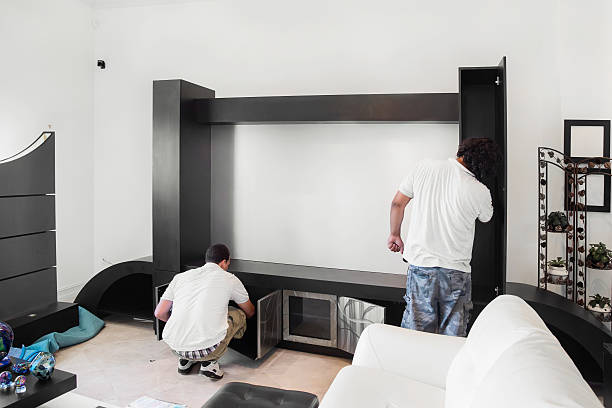 Why We Are The Best Professional Carpenters In Monroe, NC
We have worked hard to gain an excellent reputation for quality carpentry services at Acoustic Homes in Monroe, NC. We are BBB accredited, and our customers are assured of quality carpentry services. We have extensive experience serving Monroe residents with diverse carpentry projects as part of their valuable home improvements. Our customer care is great, and we're ready to answer all your questions anytime.
All our professional carpenters are experienced, and each one of them has undergone an extensive criminal background check. We possess exceptional skills, and our many years of providing diverse carpentry finish work make us the most-preferred carpenters in Monroe, NC.
We use quality and top-rated carpentry material depending on the homeowner's preference or project type. As indicated by our verified reviews for quality carpentry work, we are local pros, including home projects from scratch, maintenance, and repairs. The materials can withstand harsh weather conditions and intense pressure washing projects.
Contact us today for excellent carpentry services. We will make your home more convenient, spacious, and magnificent with quality carpentry work.